As We May See
The power of a digital story is that different viewers see different things. Such is the case with any kind of visual image, from a painting to a photograph. Such is the case with the actions of individuals-different people look at the actions of an individual, and interpret those actions through their goggles, their perspective...
So, when I saw that a
highly respected blogger
had posted
69 PowerPoint files
to
Slideshare
, I wanted to know why. As expected, many of these PowerPoints deal with Web 2.0, networks, and e-learning among others.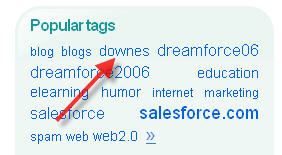 Now, if I were to use the conjecture and generalization goggles
used in this post
, I might come to the conclusion that this individual wanted to be the voice of Web 2.0, and that attempts by others to have a voice might be met with an extremely aggressive response. I might also think that this person was interested in his viewpoint only, and wished to silence or intimidate others. I might also think that this person was a tireless self-promoter. 69 Powerpoints?
But if I took off the goggles, and viewed this with clear eyes, honest eyes, I might suggest that this person has some good things to say, and that this person had much to offer, and that we all could learn from this person. I might look at the actions of this individual as what they were-an honest attempt to share knowledge. I would avoid looking for things that were just not there....
Yes,
I'm not over this
. But this helps, doesn't it?